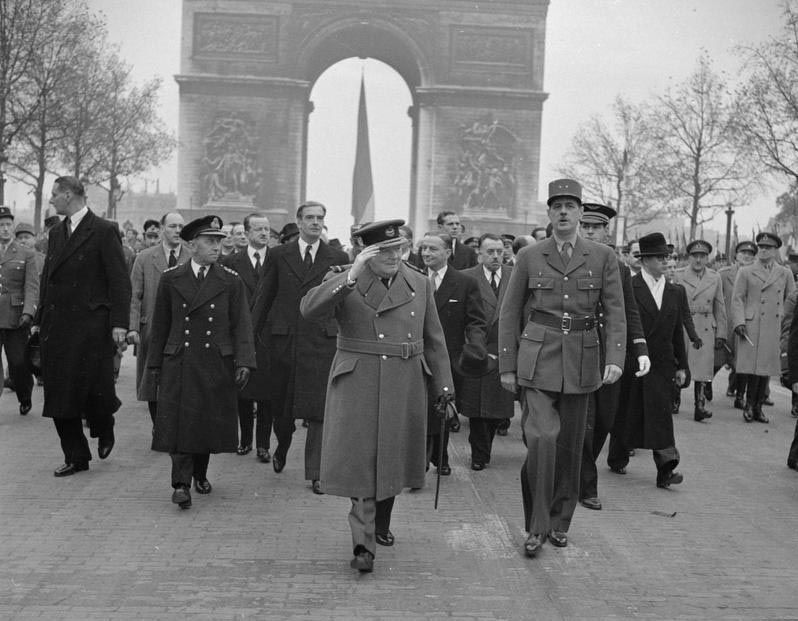 After the mammoth attempt of his master's biography of Winston Churchill, Andrew Roberts relaxes with this short collection of essays – possibly modeled on Churchill's own series "Great Contemporaries". The volume, which was created as a series of lectures, gives the impression of a light snack that is torn away before Roberts begins the main meal of his next big book.
His choice of topics is varied, if not eccentric. He avoids ancient titans like Alexander and Caesar and begins with Napoleon – about whom he has already written an admirable biography – and closes with Margaret Thatcher. Given that Thatcher's only experience in warfare was to send a task force to the Falkland Islands, frankly, their inclusion here is absurd.
Another strange choice is the American George Marshall, a bureaucratic desk warrior. Even stranger is the fact that Roberts Marshall's main claim to fame, his eponymous plan to rebuild Europe after World War II, is hardly mentioned and instead focuses on his strategic initiatives during the war itself.
The essence of the book is essays on five of the warlords of this conflict: Churchill, Hitler, Stalin, Eisenhower and de Gaulle. The sixth, Roosevelt, is missing, but would certainly have been a better candidate for inclusion than Marshall. Roberts brilliantly shows Anglophobic de Gaulle as the strange man in the quintet: his rise from a general with no army or land in 1940 to an equal dispute with Stalin and Roosevelt in 1945, largely through hissing fits, is briefly explained.
As can be seen from this cast list, Robert's main interest is the interface between politics and war rather than military strategy and tactics. Only one of his nine subjects – Nelson – was more of a military man than a political soldier. Here, too, Roberts shows little interest in Nelson's naval tactics and devotes more space to the admiral's relationship with Lady Hamilton than, for example, his victory in Copenhagen.
So these essays are more like biographies than military studies – and nothing worse. Roberts has the gift of finding the anecdote or quote that reveals an essential truth about his subject. These are best used in his bitter essay on Hitler, which – according to Alan Bullock's judgment – he belittles as human zero; "A man you would pass unnoticed on the street instead of crossing the street to avoid". His quotes from Hitler's extensive "Table Talk" undoubtedly prove that the Fiihrer was an invincibly ignorant crank that was wrong in almost everything. However, the mystery remains of how this "pitiful excuse for a human being" became the master of Europe.
Roberts doesn't tell us. He presents Hitler's archenemy Stalin as a staunch Marxist-Leninist who distrusted everyone – except ironically and almost fatally Hitler himself. Although Stalin had tortured or murdered most of the leading generals of the Red Army, he presided over Russia's victory in the "Great Patriotic War" by he sacrificed millions of lives (including his own son Jakow) even more ruthlessly than the Nazi enemy.
Perhaps the best essay here is about Dwight Eisenhower. Like his mentor Marshall, Ike was a desk soldier, the only shot fired with rage aimed at a rat that infiltrated his headquarters. Still, he was the calm man, whose tact, moral courage, and taking command of fragile and extravagant generals like Montgomery and Patton were primarily responsible for liberating Europe from tyranny. We all owe him a debt that has not yet been fully recognized.
Leadership in War: Lessons from Those Who Made History
Andrew Roberts
Allen Lane 256pp £ 20
Nigel Jones is a historian and author who specializes in world wars.